Wind band.
Founded as a marching band in 1971, "Stadtkapelle Germering" is today a versatile symphonic wind band based in Germering, in the west of Munich. More than 50 experienced amateur musicians from three generations, different nations, big cities and small villages come together to play all kinds of wind music, under the baton of a professional conductor. The band members like diversity, and their repertoire covers a wide range of genres, from classical overtures, film music, rock and traditional polka to jazz and Latin. In their concerts they sometimes accompany choirs, opera singers or dance groups and also don't mind the quirky, contemporary or very modern.
They put great emphasis on their music-fun balance, being demanding and professional on stage, entertaining the audience but also having fun and a good time.
Depending on the occasion, the Stadtkapelle Germering also plays in smaller orchestrations, like in a 25-people band for beer gardens or wine festivals or in even smaller ensembles for receptions and alike. For marching events, like the grand parade of the Munich Oktoberfest, they wear historical Bavarian military uniforms from the 19th century.
During the Munich Harare Arts Gathering, Stadtkapelle Germering represents a kind of music being very typical of Munich and Bavaria in general. Bavarian beer gardens and festivals are unimaginable without traditional Bavarian and Bohemian wind music. And the music of amateur concert-bands is an important element of cultural life in many German cities.
https://www.stadtkapelle-germering.de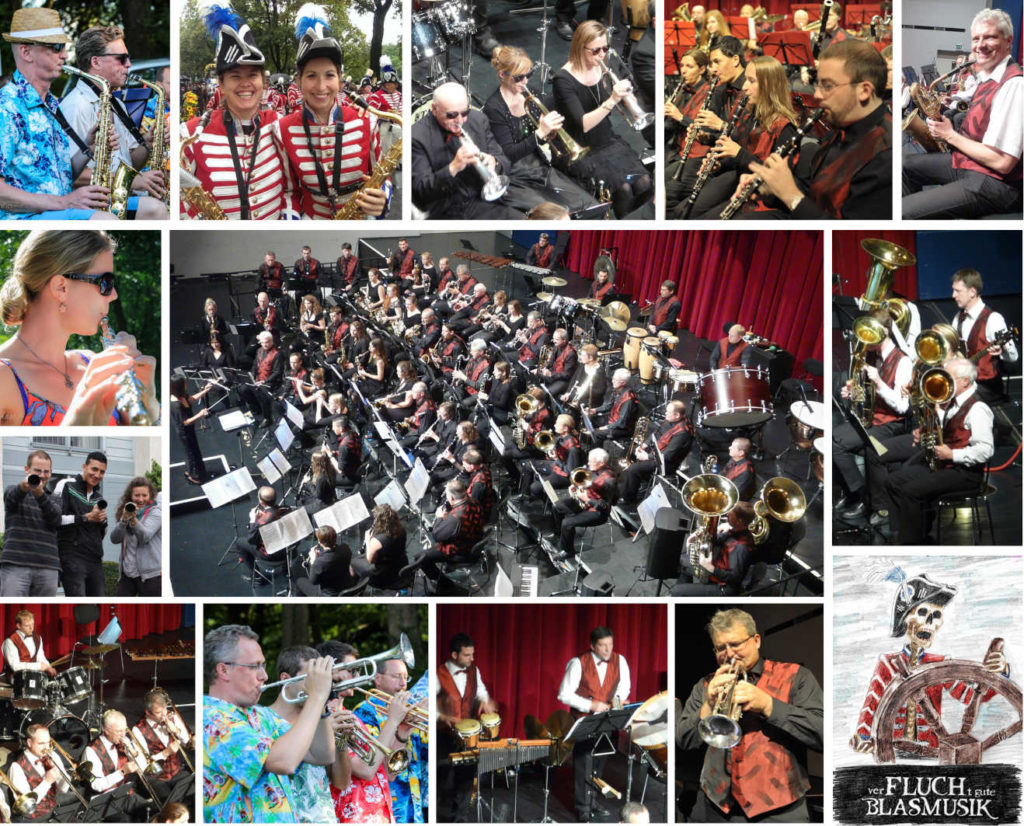 Picture © Stadtkapelle Germering